Get to know the Park-Extension community
Despite being one of the most disadvantaged neighborhoods on the island of Montreal, Park-Extension is well-known for its beautiful cultural diversity. According to United Way's 2019-2020 territorial analysis, with a population of approximately 28,775 inhabitants, 57% of the neighborhood residents are immigrants or belong to visible minority groups. Their main countries of origin are Greece (37%), India (28%), Bangladesh (18%) and Pakistan (18%). These communities are very active and present in the area through their businesses, quality restaurants, and places of worship. Additionally, diversity in Park-Extension actually means that 69% of the residents have a mother tongue other than French and English, including Urdu, Hindi, Punjabi and Greek. Finally, to understand the importance of certain issues in the neighborhood, such as gentrification, it should be noted that 79% of households are tenants in Park-Extension.
For more information, please consult the Park-Extension neighborhood plan below.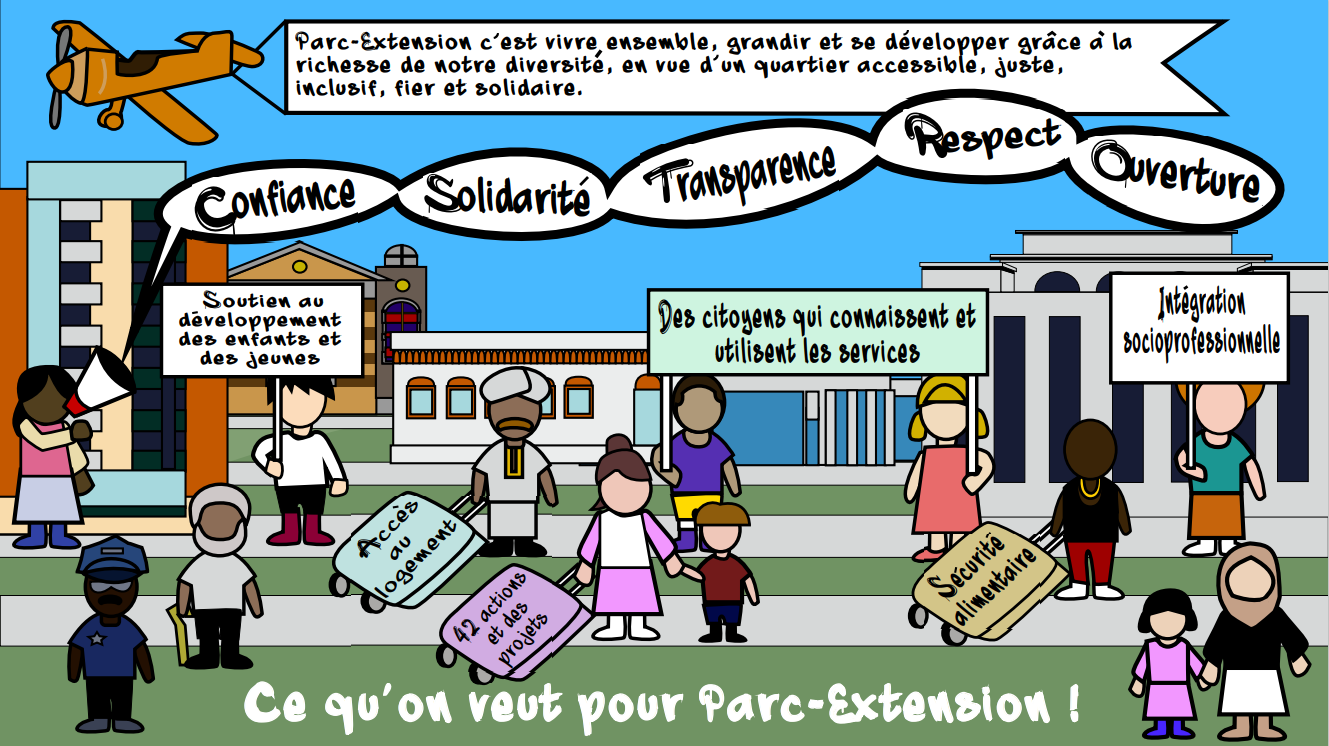 The Park-Extension Social and Community Development Plan (2021-2026) was developed thanks to the work of the Strategic Planning Committee (PSQ) which facilitated the stages of its development from December 2018 and onwards. Subsequently, two major unifying meetings were organized to collectively decide, through a consultative process, on the main components of the neighborhood plan in 2019. Currently, the Park-Extension Roundtable is implementing the neighborhood plan and will be developing corresponding projects until 2026.
The WEB-TV is an initiative that seeks to promote Park-Extension, give its residents a voice and highlight the tireless work of the various partners in the neighborhood. To date, three episodes have been broadcast through the Roundtable's YouTube channel. In the near future, we would like to relaunch this initiative and continue to present Park-Extension to you in all its colors. See you soon!